It provides candid information and useful advice to help you get a better understanding of your situation and what you can expect. So it deals not only with medical matters but all sorts of other things as well, like emotions you might experience or whether to let your school and your friends know you have cancer.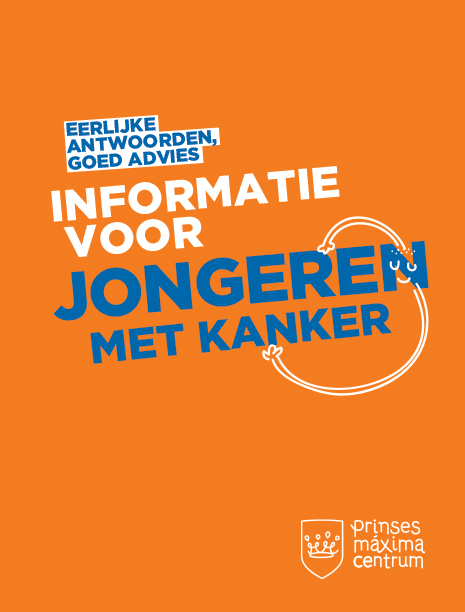 We have included cards at the back of the guide for you to use when you don't feel like talking.
You can ask your doctor for the Teen Guide, or you can download it here. Unfortunately this is available only in Dutch for now.
Whenever you feel anxious or have any questions, always talk to your healthcare team first.
Consider the guide and the youth website as an additional aid for sorting out all your feelings and what you are going through.
Do you have any thoughts regarding this guide? Send us
your input to ogz@prinsesmaximacentrum.nl.